Banz & Bowinkel: Primitives I 12, 2018, 100 x 125 cm, CGI Fine Art Print, courtesy PRISKA PASQUER, Cologne
AKTUELL
Aufstieg der Giganten
Banz & Bowinkel
Ausstellung: 29.1. – 26.3.2022
Kuratorin: Tina Sauerländer
Soft Opening, 29. Januar 2022, 12-18h
PRISKA PASQUER PHYSICAL GALLERY
Konrad-Adenauer-Ufer 83
50668 Köln

+49-221-952 63 13
info@priskapasquer.de
www.priskapasquer.art
Aufstieg der Giganten
Kuratorin: Tina Sauerländer (peer to space)
Die unsichtbaren Bots, automatisierte Computerprogramme, die tagtäglich online unsere Daten sammeln und unser Verhalten steuern, erlangen in der Serie Bots des Künstlerduos Banz & Bowinkel eine bildliche Form. In der Galerie PRISKA PASQUER treffen wir auf diese augmentierten Wesen, die untereinander nach ihren eigenen Regeln kommunizieren, die für die Betrachtenden im Verborgenen liegen. Wie im Internet wissen wir auch hier nicht genau, was die Algorithmen eigentlich umtreibt.
Banz und Bowinkels Serie der Primitives, die in der Ausstellung ebenfalls in augmentierter Form zu sehen sind, sind appropriierte Fundstücke der sogenannten "Primitiven". Dabei handelt es sich um einfache grafische Körper auf deren Basis komplexere Gebilde erstellt werden können. Dreiecke oder Polygone bilden wichtige Primitive für digitale 3D-Objekte. Sie visualisieren die grundlegenden Bausteine der virtuellen Welt und bilden in ihrer begreiflichen und anschaulichen Form den Gegenpol zu den komplexen Vorgehensweisen der Bots und Algorithmen.
Der virtuelle Raum ist nicht nur ein Ort für Menschen, sondern auch ein Trainingslager für künstliche Intelligenzen. Sie untersuchen dort menschliches Verhalten, werten es aus und lernen, es zu antizipieren. Damit erleichtern sie unser Leben, wenn wir Karten-Apps nutzen, mit Alexa sprechen oder Siri uns den Wecker stellt. Ihr Wissen trägt dazu bei, unsere Verbundenheit mit Technologien weiter voranzutreiben, damit sie so reibungslos wie möglich funktioniert. In den 1990ern wählten wir uns mittels Router ganz bewusst ins Internet ein, nun sind wir automatisch immer online. Heute drücken wir Knöpfe oder geben Sprachbefehle, morgen steuern wir mit Augen-, Handbewegungen oder Hirnströmen unsere Aktionen.
Das Auflösen der Grenze zwischen Mensch und Technologie hat zur Folge, dass den virtuellen Welten mit ihren Bots und Algorithmen heute eine gewaltige Bedeutung zukommt. Aber auch wir Menschen steigen zu Gigant*innen auf. Mit jedem Tag nutzen wir die digitalen Mittel natürlicher und reibungsloser. Die Technologie ist längst ein Teil von uns geworden, und doch bewegen wir uns dabei oft auf unbekanntem Terrain.
(Tina Sauerländer)
Ausstellung: 29.1. – 26.3.2022
Kuratorin: Tina Sauerländer
Soft Opening, 29. Januar 2022, 12-18h
PRISKA PASQUER PHYSICAL GALLERY
Konrad-Adenauer-Ufer 83
50668 Köln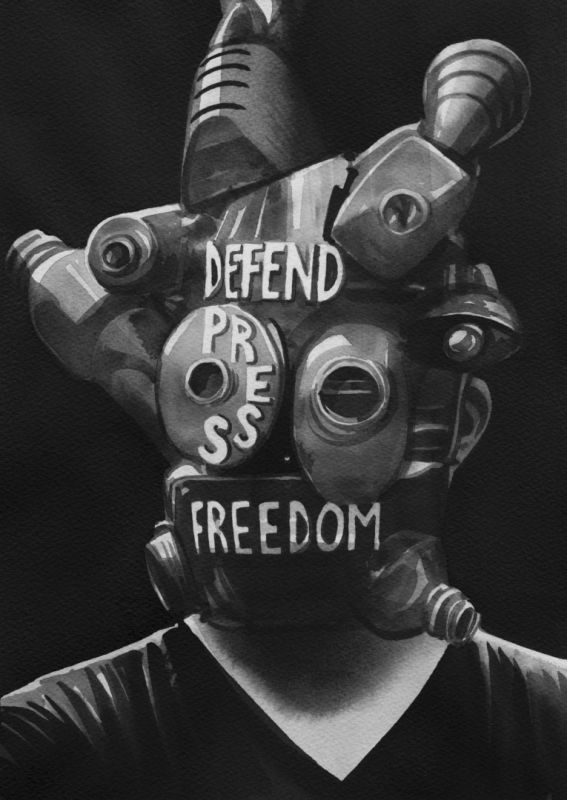 AKTUELL
VIRTUAL GALLERY
Relics of Tomorrow
Radenko Milak
Virtuelle Ausstellung: 7.10.2021 – 26. Januar 2022
PRISKA PASQUER
Konrad-Adenauer-Ufer 83
50668 Köln

+49-221-952 63 13
info@priskapasquer.de
www.priskapasquer.art
VIRTUAL GALLERY
Relics of Tomorrow
RADENKO MILAK – RELICS OF TOMORROW
Curated by Wiebke Hahn
Relics of Tomorrow is the second exhibition in the series ONE TO ONE², in which a single artist works together with a single curator on an exhibition for presentation first online and subsequently in the gallery itself.
Being a chronicler of the present, the painter Radenko Milak records the events of our time. In addition to making them tangible for posterity, in his visual worlds he also shines a light on social structures and their forms of coexistence. In various thematic series, he documents the many contradictions and global upheavals of our age such as the various mechanisms of social control and surveillance, the effects of climate change, and protest movements like Black Lives Matter in the USA and the demonstrators in Belarus. The images of social, ecological, political, and economic unrest and crises originate in the world of news, where they are produced in quick succession as means of communication. By transferring them to the medium of painting, Milak creates experimental access to our visual memory.
The virtual exhibition Relics of Tomorrow presents various series of works by Milak and provides an insight into his rapidly growing oeuvre. The show reads like a drama of a world turned upside down. The uninhabited island on which the gallery stands is slowly being destroyed by microplastics. The oil film on the surface of the water refers to marine pollution and the extinction of entire ecosystems. The brightly colored large-format pictures in the series Anthropocene, on which the design of the exhibition is based, initially appear like cheerful, abstract visual worlds. In fact, they document humankind's huge ecological footprint and the irreversible destruction inflicted on the Earth. Ever since the new climatic phase known as the Anthropocene Epoch was coined some 20 years ago by Paul Crutzen, winner of the Nobel Prize in Chemistry, his thesis that humanity has fundamentally changed the natural environment since the beginning of the industrial age has garnered plenty of attention. Milak's series of works emphasizes that the Anthropocene Epoch has long been a reality, even though it hasn't yet been officially recognized by science. Then again, the close link between the destruction of the environment and the increase in epidemics and pandemics has been scientifically proven. In the series COVID-19, to which new images are added almost daily, Milak records how the virus has changed the way in which we live together in unprecedented ways. The oppressive images of eerily empty public places such as airports, squares, and shopping malls as well as sealed borders and the cultural lockdown are made more tangible by the mirror of painting and the deceleration caused by transfer from one genre to another.
Seen from afar, Milak's works appear like photographs. Only on closer inspection is his virtuoso, artistic style revealed via the water stains characteristic of watercolor and the interplay between translucent and opaque patches of paint. By painting his pictures as a recipient of the world of news rather than an eyewitness, Milak explores the various possibilities of depicting and conveying events. His painterly transformation of media images questions the relationship between image content and form: How does the perception of the pictorial narrative change when it's perceived through painting? Photography is now regarded as more than just a way of recording images, having long since asserted itself as an independent form of artistic practice. Nevertheless, the different surfaces of painting and photography generate their very own manner of perception and narrative structure. While there is still a mental link between photography and reality, in painting, the artist's hand directly reproduces what they see, creating subjective expression and the impression of fiction. But what happens when, in a virtual gallery, a painting becomes a digital image again? In Relics of Tomorrow, the narrative between objective reality, subjective reality, and illusionary space becomes blurred yet again, opening up our gaze to aspects that would otherwise remain concealed.
Wiebke Hahn
Radenko Milak (born in 1980 in Travnik, Bosnia and Herzegovina, lives in Banja Luka, Bosnia and Herzegovina) studied at University of Banja Luka Academy of Arts as well as Belgrade University of Art in Serbia. His first major solo exhibition in Germany was hosted in 2014 by Kunsthalle Darmstadt. In 2017, Milak developed the multidisciplinary project University of Disaster for his solo exhibition at the Bosnia and Herzegovina Pavilion at the 57th Venice Biennale. The centerpiece comprised four large-format, complex watercolors depicting various disasters caused by humans; they are now in the collection of Museum Folkwang in Essen. In 2019, works by Milak were included in the large show HYPER! A Journey into Art and Music at Deichtorhallen Hamburg. In 2020, Radenko Milak held a solo exhibition entitled Disaster of the Unseen (October 15 – November 29, 2020) at the Museum of Contemporary Art in Zagreb. A selection of his works was also included in the exhibition Deceptive Images – Playing with Painting and Photography at Marta Herford (October 30, 2020 – August 15, 2021).
Wiebke Hahn (born in 1987) is an art scholar and freelance exhibition curator. She studied art history at Leipzig University, cultural management studies at European University Viadrina, and contemporary art theory at Goldsmiths' College, University of London. In 2021, she completed her PhD on the materiality and political aesthetics of performative practices in public space at the Free University of Berlin; her dissertation Situation as Material was published that same year by Logos Verlag Berlin. Her exhibition projects have a socio-political and interdisciplinary focus, and include Visions of Exchange (Daimler Art Collection, 2018), Fetishes of the Gaze – Fashion and Seduction (Ahlers Pro Arte Foundation, 2021), Deceptive Images – Playing with Painting and Photography (Museum Marta Herford, 2020), Look! Revelations on Art and Fashion (Museum Marta Herford, 2021) and We Just Want to Be Closer – Singarum J. Moodley and Neo I. Matloga (Museum Marta Herford, 2021).
Virtuelle Ausstellung: 7.10.2021 – 26. Januar 2022
---